BLS Provider Courses (Professional Rescuers)
**This is the level of certification you need if you are in, or going into (Student) the Healthcare Industry (but not limited to): Dental workers, Nurses, Doctors, EMT, Paramedic, Therapy etc…**
Cost: $70 (Cash or Check only)
Length of Class: 3 hours
Length of Certification: 2 Years
Certification: Adult, Child, & Infant CPR/AED For Healthcare Providers
Electronic/E-Card Issued At Conclusion Of Course
Cost: $150 (Cash or Check only) (Call or stop in for inquiries about group rates)
What you get: A private class at a date and time convenient for you, 1 on 1 instruction & your 2-Year certification from the American Heart Association
Certification: BLS Provider CPR/AED
Electronic/E-Card Issued At Conclusion Of Course
YOU 

MUST

COMPLETE THE ONLINE PORTION FIRST & YOU MUST PRE-SCHEDULE YOUR SKILLS SESSION WITH US. CLICK THE FOLLOWING LINK FOR THE ONLINE PORTION: https://elearning.heart.org/course/437
Cost: $50 (Cash or Check only)
What you get: A Skills Session where we review key topics through the AHA-provided video; then we test just the practical, hands-on skills & your 2-Year certification from the American Heart Association
Length of Class: Approximately 1 hour or less
What is required: You must complete the online portion through Online AHA FIRST, & bring a paper copy of the certificate you receive in order to be admitted to your skills session
Certification: CPR/AED BLS Provider (For Healthcare Workers)
Electronic/E-Card issued at conclusion of skills session
Lay Rescuer Courses
Heartsaver/Lay Rescuer CPR/AED Courses
**Please note that the American Heart Association substantially raised their prices and forced us to do the same for the Heartsaver level of training. If you MUST have an AHA certification, you will need to either choose a skills session (After completing the online portion on your own, OR call us to inquire about a private course. The regularly scheduled courses at our location or yours, will be taught through the fully-accredited organization ECSI (Emergency Care & Safety Institute). Please contact us with any questions if you need clarity on any of this.**
Cost: $50 (Cash or Check only)
Length of Course: 2+ Hours
Length of Certification: 2 Years
Certifications: Adult, Child, & Infant CPR/AED
Electronic/E-Card Issued
Cost: $50 (Cash or Check only)
Length of Course: 2+ Hours
Length of Certification: 2 Years
Certification: Basic First Aid
Electronic/E-Card Issued
Cost: $90 (Cash or Check Only)
Length of Course: 4 Hours
Length of Certification: 2 Years
Certification: Adult, Child, & Infant CPR/AED and Basic First Aid
Electronic/E-Card Issued
Cost: $40 (Cash or Check Only)
What you get: A Skills Session where we test just the practical, hands-on skills after you have completed the online Part 1 at your leisure, & your 2-Year certification from the American Heart Association
Length of Class: 30 minutes to 1 hour
What is required: You must complete the online portion through Online AHA and bring a copy of the certificate you receive in order to be admitted to your skills session
E-Card Issued
Cost: $40 (Cash or Check only)
What you get: A Skills Session where we test just the practical, hands-on skills after you have completed the online Part 1 at your leisure, & your 2-Year certification from the American Heart Association
Length of Class: 30 minutes to 1 hour
What is required: You must complete the online portion through Online AHA and bring a copy of the certificate you receive in order to be admitted to your skills session 
Electronic/E-Card issued
Cost: $60 (Cash or Check only)
What you get: A Skills Session where we test just the practical, hands-on skills after you have completed the online Part 1 at your leisure, & your 2-Year certification from the American Heart Association
Length of Class: 30 minutes to 1 hour
What is required: You must complete the online portion through Online AHA and bring a copy of the certificate you receive in order to be admitted to your skills session
Electronic/E-Card Issued
CPR/AED & 1st Aid Certification Courses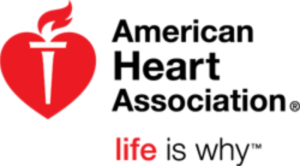 AZO Civil Services Health and Safety Division is THE place in the Southwest Michigan area to receive the American Heart Association CPR/AED & 1st Aid Training you desire. No matter if you are an individual seeking certification for your peace of mind or a requirement for work, or you are a corporation seeking certification for hundreds of employees, AZO can help!
We offer custom scheduling and pricing for groups and will even come on-site to your location for the training, all included in the custom price! Call for more details and ask for a custom quote for your group! (269)350-4494
We schedule  2 BLS  courses per month & custom-schedule the Lay-Rescuer CPR/AED 1st Aid courses as needed. (Call for details about scheduling your own). The BLS courses are held at our training facility on various dates and times. We also offer custom, private classes for the individual or a group of friends/co-workers that want to be the only ones in their class for an increased fee. These classes can be scheduled on nearly any day and at any time with advanced notice.
Check our calendar for the most up-to-date listing of classes and to sign up for yours, or give us a call or e-mail to schedule your private course.
CANCELLATION POLICY
If you have prepaid for your class and you need to cancel, you are entitled to a full refund minus a $20 administrative fee if you give us at least 24 hrs. notice.  (The full payment is transferable to another class that you schedule taking place within the next 60 days without losing the administrative fee). 
If you do not call or e-mail us, and do not show up for your scheduled class by the start time (No Call, No Show), you forfeit the entire cost of the class and would be expected to pay the full amount again if you sign up for another class in the future. Most of our classes fill up to capacity and we have people on the waiting list. By not contacting us ahead of time and not showing up, we delay the start of class while we wait for your arrival and we prevent others from being able to attend because we had saved the spot for you. If you have questions about this policy, please contact us during normal business hours.