A Girl And A Gun
Women's Shooting League
A Girl & A Gun Women's Shooting League is a ladies-only organization established by women shooters for women shooters for pistol, rifle, and shotgun sports! The league is designed to take beginners to whatever skill level they wish to achieve and provide experienced shooters with more opportunities. The objective of some is to improve their skill levels for target and/or competitive shooting. Others, while wanting to improve their skills, also are interested in the aspects of self-defense. Any female, of any age, can check them out for free; with the annual membership only being $50 and well worth it as you receive a gift bag full of gun related items when you join! Visit A Girl and A Gun (Portage, MI Chapter) or A Girl and A Gun Portage, MI (Facebook) for more information and to sign up to become a member!
Heather Reeves (Lead Facilitator): (269)350-4447 (Text or Call)
Angel Betterley (Facilitator): Call AZO/Kalamazoo Combatives to have us put you in touch with her!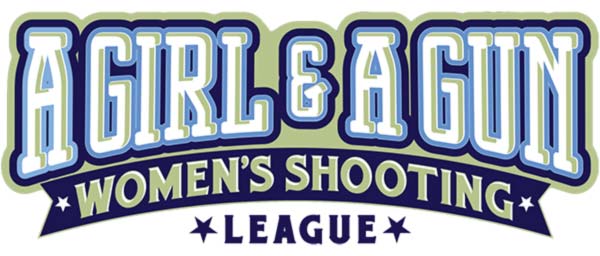 RECREATION
It is important to come together in a recreational atmosphere and do some shooting just for the fun of it! It is one of the many reasons why people own guns. Our goal is to provide a safe and supportive environment for you; for many it may ease the fear when going to the range. Our events provide an opportunity to meet other like minded women who love to shoot!
EDUCATION
AG & AG offers clinics quarterly for special topics. If you are new to guns plan to attend a New Shooter Meet & Greet, view our New Shooter Guide, or ask to be partnered with a buddy at any of our events for extra help. We also partner with national championship shooters, world renowned Instructors, and our very own talented facilitators to sponsor classes especially for AG & AG members as often as we can.
COMPETITION
We are huge supporters of action shooting and competitive shooting sports. Many of our members regularly participate in local matches for IDPA, USPSA, and 3 Gun. Static target practice is very important, but we believe that stepping out from behind the bench, learning to draw from a holster, shoot while moving, reload under stress and mentally work out a scenario are essential skill sets to have as a gun owner… not to mention just a whole lot of fun!
COMMUNITY
We offer a judgment-free zone for women to come together, learn from each other, encourage each other, and share common interests. Whether its at our major events, local events, or through our Facebook groups, women are proud to be a part of our enthusiastic sisterhood.